Quartier des lumières awaits

Phase 2: Occupancy 2025 (on sale now)
Urban life of tomorrow is in the spotlight at Auguste & Louis Condominiums Phase 2. Here, green spaces rub shoulders with the excitement of the city. The Jacques Cartier Bridge becomes your daily panorama. Aerial gardens provide serenity. Life is both calm and vibrant. Inspiration recalls the 7th art. Be the star of your own movie!
Harmonious and thoughtful architecture
The architecture at Auguste & Louis Condominiums Phase 2 is a continuation of the first phase of the project. Inspired by the Lumière brothers' cinematographic theme, the building plays with the chiaroscuro of the surrounding light.
Dessin d'artiste pour
référence seulement
Contemporary and refined style, impeccable quality finishes, windows that welcome in abundant natural light… find the studio or 1 to 3-bedroom condo that you're looking for right here.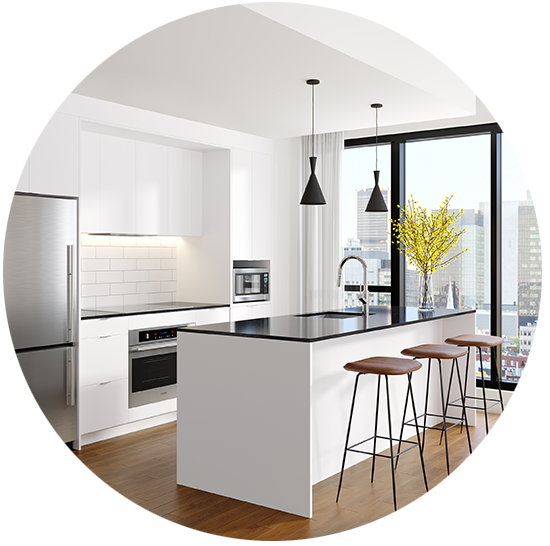 The neighbourhood of tomorrow
Located in Ville-Marie, in the heart of Quartier des lumières, just minutes from downtown Montreal and near the magnificent Jacques Cartier Bridge, Auguste & Louis Condominiums offers you a brand-new lifestyle. Get around easily by metro, bike or car, and enjoy numerous nearby services and attractions.
Receive detailed information as well as our exclusive offers.